Playerunknown Battlegrounds has been being a great game that takes every gamers' attention around the world. This game has launched a new version on mobile that makes everyone more attracted to it. Nonetheless, compared to the computer version one, there must be some differences in terms of technique, system, and any other things.
However, regardless the differences of theirs both, the tricks that you should employ to get the winner winner chicken dinner easily are quite similar, I guess. Therefore, if you are reading this for the sake of your PUBG computer play, you do not need to worry.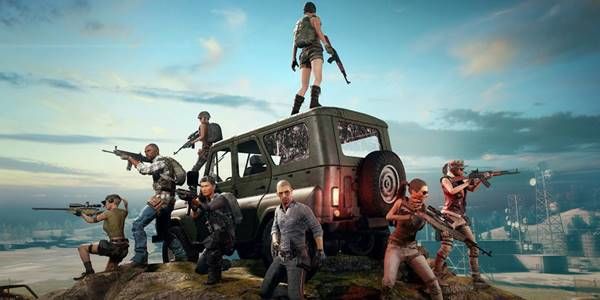 Well, in this article, we will discuss the advanced tricks to keep yourself alive longer in PUBG Mobile. As we know, keeping ourselves alive for a long time in this game is not a nut thing. These following tricks, however, will make you able to reach no more dying in the early game or early start. Therefore, keep on scrolling and make sure that you understand each point well.
Jump down faster than ever!
The first point that can help you stay alive longer on PUBG Mobile is jumping down faster than ever. This trick is very useful for you to keep being alive in the early game and is not dying fast. When you have already fallen from the plane, you have to make sure that your falling speed is fast. Prior to this, you should also decide on what location you want to land on. Besides, by jumping down fast, you can avoid any sudden attack that is possible to appear from the enemies who have already landed faster than you and of course, done a looting faster and better though.
Pssst! Moving in silence!
Another trick to keep you stay alive longer on PUBG Mobile is you should watch on your footsteps and movements. The more silent you are, the better your position is. If you have already landed down in a place full of best items, your position, automatically, is dangerous. Therefore, to prevent a sudden attack or any other kinds of attack, you should be moving in silence, yet keep paying attention on the items. Nonetheless, if you see that your targeted item is going to be taken by the enemies, you do not need to be panic. A panic can make your movement obvious though.
Close the door!
If you have already been a player of Point Blank who plays this game every day, you must be familiar with such a condition when you need a defense thus you hide in a building, right? Yes, that is a good strategy, though. However, many new players seem to be forgotten that closing the door of a building is extremely important. As if you are suffering as a real army, you need to keep yourself hidden and therefore, you'll be save. The door that is opened will give a clue to the enemies that you are absolutely hiding there. Therefore, it is possible that they shoot you from outside the building without you knowing how.
Make sure you listen so well
As with another FPS games, listening is one of the most important aspects that need to be highlighted during the game. PUBG is a game that comes up as a battle royale game  that needs your full attention on voices or sounds. Therefore, if you play this game, make sure you can listen very well and are in a good condition to fight.
Play with your friends!
Friendship is sometimes, complicated. Nevertheless, if you want to play PUBG, I recommend you to play this with your friend rather than playing alone. You can make a group and make a great strategy to win. Now, if we talk about strategy, of course, the employment of automatic stuff on PUBG is essential. There is a tool called auto functions, auto sprint, auto loot, and free lock which are all the best way to control your game play.
Good gamers, those are all the tricks to stay alive longer in PUBG Mobile. If you have another tips, you can just comment on the following section below. Keep spirited and get the winner winner chicken dinner for you yourself. See you!